SERVICE PLAN
All new systems purchased include a FREE 30-day trial period of premium service.
*OPU 1 users for event recording, we suggest that users pre-install a SDHC 32GB SD card (not included or offered on webstore) to each camera
BASIC PLAN
2-tier
Supervisory Control
1 owner &
1 authorized user
Monitoring and Streaming
Video Service for 4 Cameras
Email notification to owner
with event snapshot*
FREE
See detail ∨
*Must have cameras for this feature(s)
PREMIUM PLAN
4-tier
Supervisory Control
1 owner &
2 authorized user
Premium Video
Collaboration for 4 Cameras
Unlimited
emergency contacts
$9.99/month
See detail ∨
FREE BASIC PLAN
Security
Door + window sensors, Window impact sensors, Motion sensors, Sirens, Keychain remotes, Valuable tracking sensors.
Safety
Water leak sensors, Fire + CO alarm sensors.
Video
Twist HD cameras, HD camera, Mini cube HD cameras, Outdoor HD cameras, Cube cameras, Pan + tilt cameras with live-view recording, playback, sharing and reporting.
Health-Care
Panic buttons, Fall detectors, Activity tracking app and sensors, Medication tracking app and sensors, Automatic medication dispensers, Inactivity Sensors, Geo-fencing Sensors.
Energy Management
Power plugs, Honeywell and Nest thermostats.
Automation Control
Garage door opener, Garage door open/close indicator, Amazon Echo, Phillips Hue, Lockstate locks, IFTTT.
Plug-N-Play
System Setup
Pre-paired system setup in ~ 10 minutes.
Multiple Location Protection Service
Home, business, and vacation home.
Free IoT-Link Cellular Gateway App
Free home8 IoT-Link App for Cellular alarm applications.
Free Care24
Sensor App
Free home8 Care24 app as a sensor with fall, panic, and GPS service
2-tier Supervisory Control
Owner + 1 authorized user
Additional Camera
or Authorized User
–
4-Tier Group Protection with Premium Service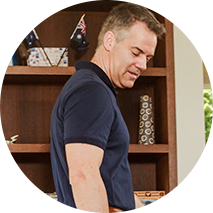 Owner
Complete system access & management
Assigns authorized users, emergency contacts & local responders
Receives video push notifications
Can access live & recorded video, arm & disarm, and remotely control devices
Can direct-dial local authorities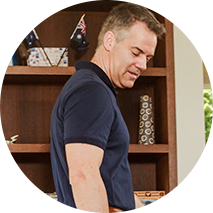 Owner
Complete system access & management
Assigns authorized users, emergency contacts & local responders
Receives video push notifications
Can access live & recorded video, arm & disarm, and remotely control devices
Can direct-dial local authorities

Authorized Users
(Family)
Receive video push notifications
Can access live & recorded video, arm & disarm, and remotely control devices
Receives video push notifications
Can direct-dial local authorities

Emergency Contacts (Neighbors, Relatives)
Receive text message alerts if no owner and authorized users respond within 5 minutes upon receiving alerts

Local First Responders
(Police & Fire)
Can be pre-stored as contacts within home8alarm app and dialed directly by owner and authorized users
If you purchased the home8alarm system from one of our authorized resellers during certain period of time, you may be entitled to the "Reseller User Plan." Please contact our customer support at 1-844-800-6482 for more information.
Authorized resellers include QVC, Amazon, Newegg, Best Buy, Fry's, Home Depot, Walmart, Office Depot, Staples, and Menards