Video-Verified Security
• Video-Verified Alert
• Collaborative Protection
• Event Record, Share, Report
• Direct Local 1st Responder Call
• Get Priority Emergency Response
Free Basic Video Monitoring Service
Security
We keep track of the motion and noise in your home, so that you will be alerted at the first sign of an event and see it on your smartphone. With one touch, you can call or share the video evidence with your local emergency responder. No more false alarms. "Video-verify" it yourself.
Video-Verified Security
Video-verified alarm
Direct emergency notification
Event-recording/­­sharing
Real home security has never been this easy
Don't let others watch your home. With the smart features in our system, self-monitoring and reporting have never been easier.
Give the perfect security your business needs
Get security coverage on both your business and home in one account.
Your vacation house should not be your security blind spot
Let our smart technology work for you. It tells you when things happen while you're away.
Property on the other continent? We've got you covered
Innovative and powerful networked systems makes the world smaller for you when it comes to security.

Home

Business

Vacation Home

Overseas Property
Total Protection Made Easy
Real Time Home Security
Get instant notification with recorded video of the scene when an event gets triggered in your property. Stay aware of what's going on in your house 24/7.
Powering your Small Business
Seamlessly integrate security, video, safety and home automation under the home8 app and remotely control your business from anywhere at any time.
Vacation Home
Don't let your vacation home be your security blind spot – monitor your property with the home8 video-verified alarm system while you're away.
Monitoring Multiple Properties
Managing your vacation home, business, and oversea properties from one app. We make the world smaller when it comes to security.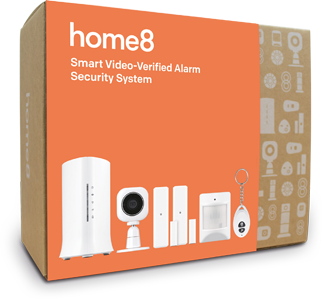 Video-Verified Security
Alarm System III
Protect your home
against intrusions.
LEARN MORE >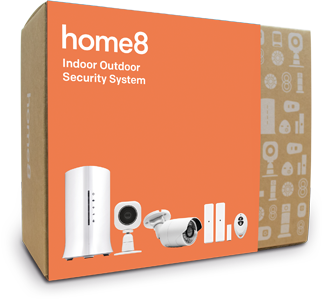 Video-Verified Indoor/Outdoor
Security Alarm System III
Fully Protect your home
inside and out.
LEARN MORE >
Get more devices & accessories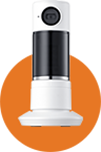 Twist
HD Camera

Trio
Sensor

Mini Cube
HD Camera

Garage Door
Opener Relay

Fire
Alarm Sensor
Direct Local 1st Responder Call and Prioritized Response

Direct Police Notification and Prioritized Response

In order to get a prioritized response from local law enforcement, you can directly call the police from the Home8 App with a touch of a button. Send crime scene video clips to the police and avoid paying hefty false alarm fines.



One-Touch In-App
In-View Police Calling


One-Touch VideoGram
Reporting


One-Touch Live Video
Reporting & Sharing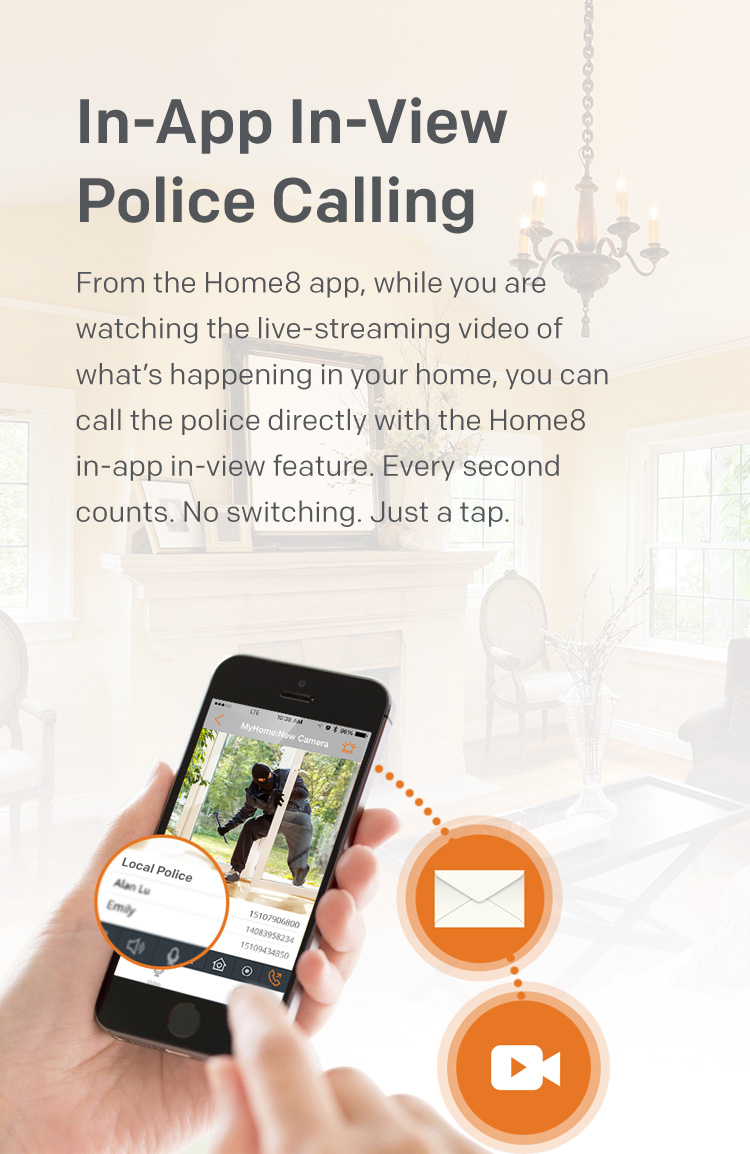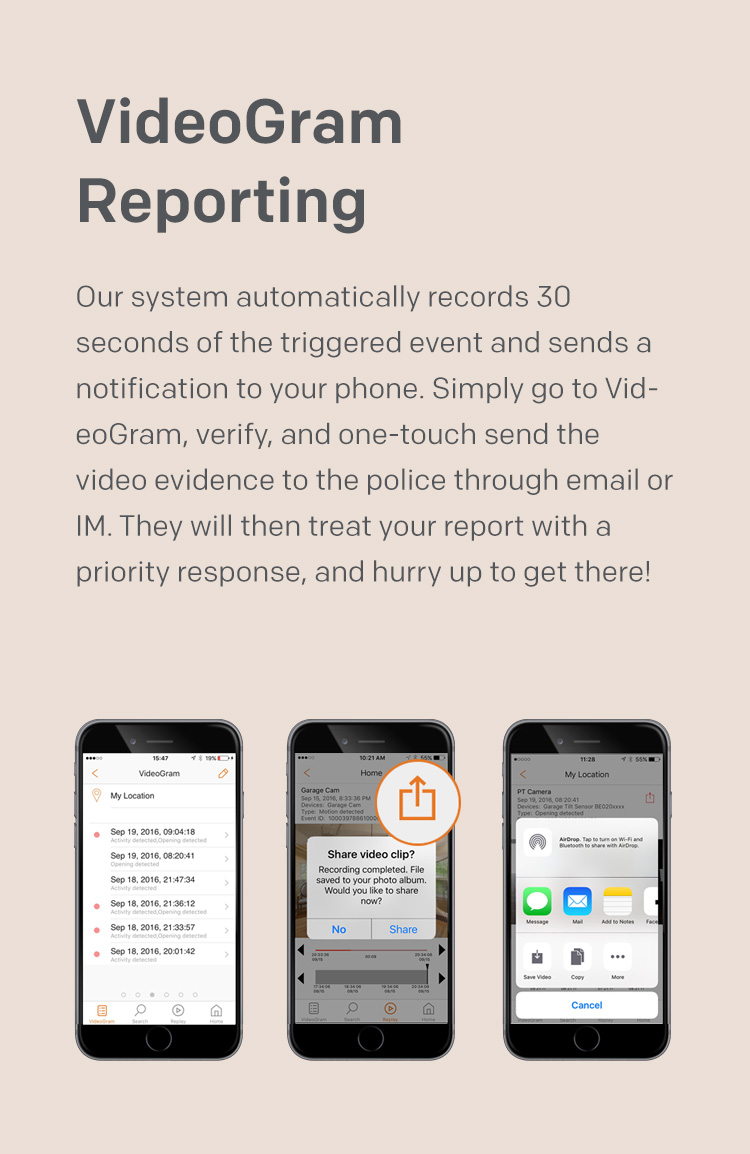 Home8 Security vs. Traditional Home Security
Traditional Home Security
Home8 Next Generation Home Security
Fees & Contracts
Most security companies lock you into costly service contracts.
Home8 leads the mobile-interactive collaborative protection technology. We offer:
– FREE basic video monitoring and protection service
– NO contracts 
Technology
– Disintegrated devices and video
– Not 100% internet of things
– Integrated device, video and storage
– 100% wireless and internet of things
Installation
– Timely and intrusive professional installation
– Higher equipment and installation cost
– Install a metal control panel box into your closet, wired to your fixed phone line.
– ~10 minutes non-intrusive installation
– Very affordable equipment cost
Response time
– Sequential calling verification
– Slow to respond
– Low priority without verification
– Video verification
– Direct call to local 1st responder
– Verified with priority response
Peace of mind
– Hard to verify
– False alarm rate up to 98%
– Uncertainty and false alarm fines
– Video-verification
– Very low false alarm rate
Home8 Security vs. Traditional Home Security
Traditional Home Security
Home8 Next Generation Home Security
Contract & Fee
Offers "a free system with free installation," but usually comes with a

2 – 3 years service contract.

 Credit hostage with multi-year contract liabilities to pay.
Home8's next-gen interactive security:
– FREE basic video-integrated self-protection
– NO contract or obligation
Technology
Narrowband monitoring center
Broadband internet with 100% wireless system.
Installation
Timely & costly
– Installation fee:  about $1000
– Professional installation required: 4-8 hours
– extra equipment for another $500
100% wireless. Download app and enjoy all our features on your phone
Zero-pairing technology lets you install in minutes!
– No installation fee
– No activation fee
– Installation < 10 minutes
Response time
Very slow for its voice calling nature
Ultra-fast with parallel response and high priority from VideoGram verification
False alarm
–

 False alarm

rate up to 98%
–

 Difficult and tie consuming to verify

Near zero

false alarm rate and you can verify through home8 24/7 intelligent video recording.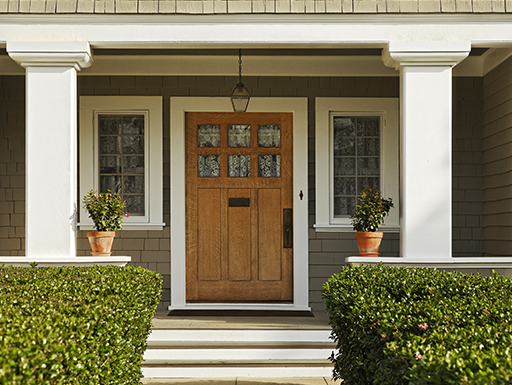 See What Others Say About Us
"The system is fully configurable and extremely flexible. You can easily add new sensors and cameras available on the Home8 web site."

"This is the part that impressed me the most. There is no firewall to change, no ports to open, nothing. It just works. I had fluid video without any frozen frames, away from my home using cellular data."

"You can control everything through the phone. The app is super powerful one and well developed. It never crashed or hang on me. "