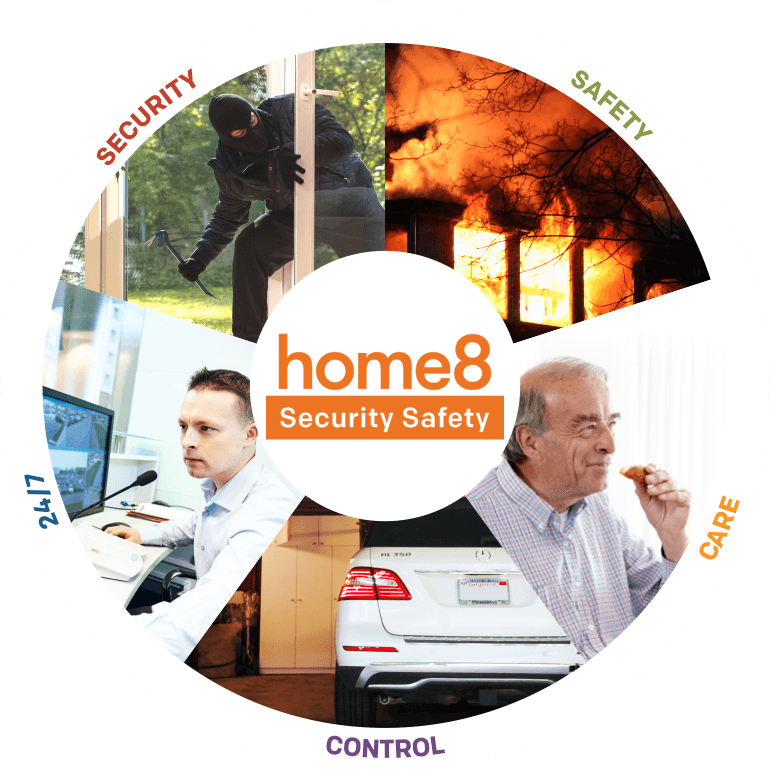 MORE PROTECTIONS FOR LESS
Nestled in Silicon Valley, home8 offers a "cloud-based more protections for less solutions" – integrating plug-n-play DIY-system with collaborative video-verified home, business security, life safety, and mixed protections in one app.
Affordable home8 Pro service plan – $19.99/mo, all-inclusive, no contract, no hidden fees for unlimited event-video services, 24/7 professional monitoring, prioritized emergency response, and ultimate peace-of-mind services.
Protecting your properties and loved ones around the globe from your mobile devices automatically.