By The Home8 Team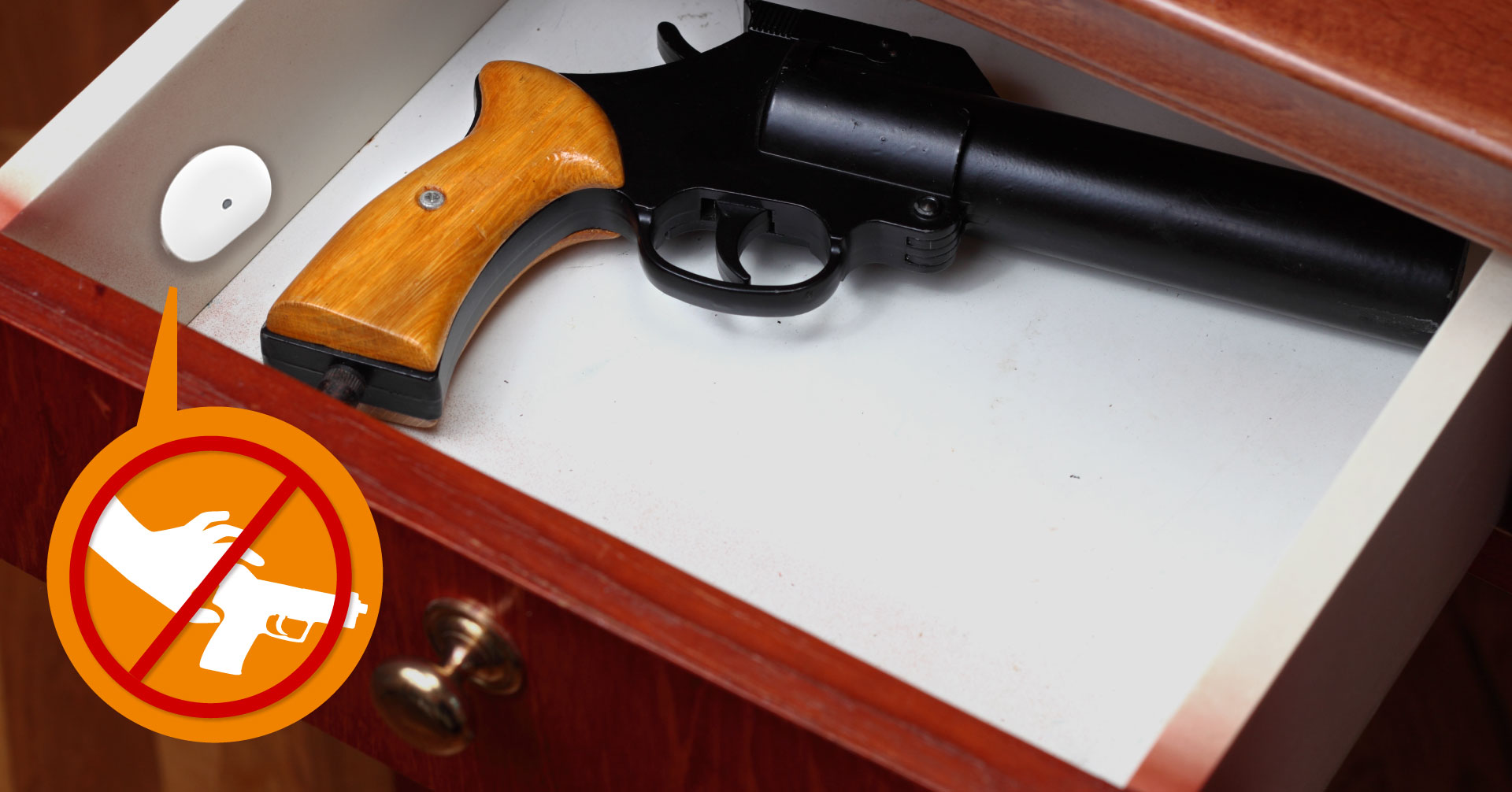 Did you know that up to 600,000 guns are stolen every year in the United States – that translates to one gun being stolen every minute*. How can we be prudent about harboring firearms at home in such a way as to prevent theft and ease of access? In response to this phenomenon, Home8 has developed a Valuable Protection System in an effort to enable Americans to safeguard their firearms and protect their loved ones.
The Home8 Video-Verified Interactive Valuable Protection System instantly notifies you if someone attempts to access, move, or tamper with your firearms. The system is composed of a MEMS Tracking Sensor, Dongle (extends range and battery life of sensors), Security Gateway, and Wi-Fi Camera. The tracking sensor can be placed directly on your firearm(s), inside a lockbox, or on the backside door of your gun safe; if your gun(s) are moved or tampered with, the MEMS Tracking Sensor immediately sends you and all authorized users push notifications to your smartphone. Once the sensor is triggered, the Wi-Fi camera starts recording 5 seconds before and 25 seconds after the sensor is triggered, generating a 30 second video clip that you can access through the Home8 App. You can then visually verify if someone is attempting to steal your firearms, and take immediate action by direct-dialing the police or your local law enforcement through the Home8 App.
Owning firearms is a great responsibility; hence, it is imperative that gun owners safeguard their arms and ammunition, so as to prevent dangerous situations as well as gun theft. Home8's Valuable Protection System can enable you to safely harbor your firearms at home, and give you the peace of mind that you and your family truly deserve.
*https://www.theguardian.com/us-news/2016/sep/21/gun-theft-us-firearm-survey