By The Home8 Team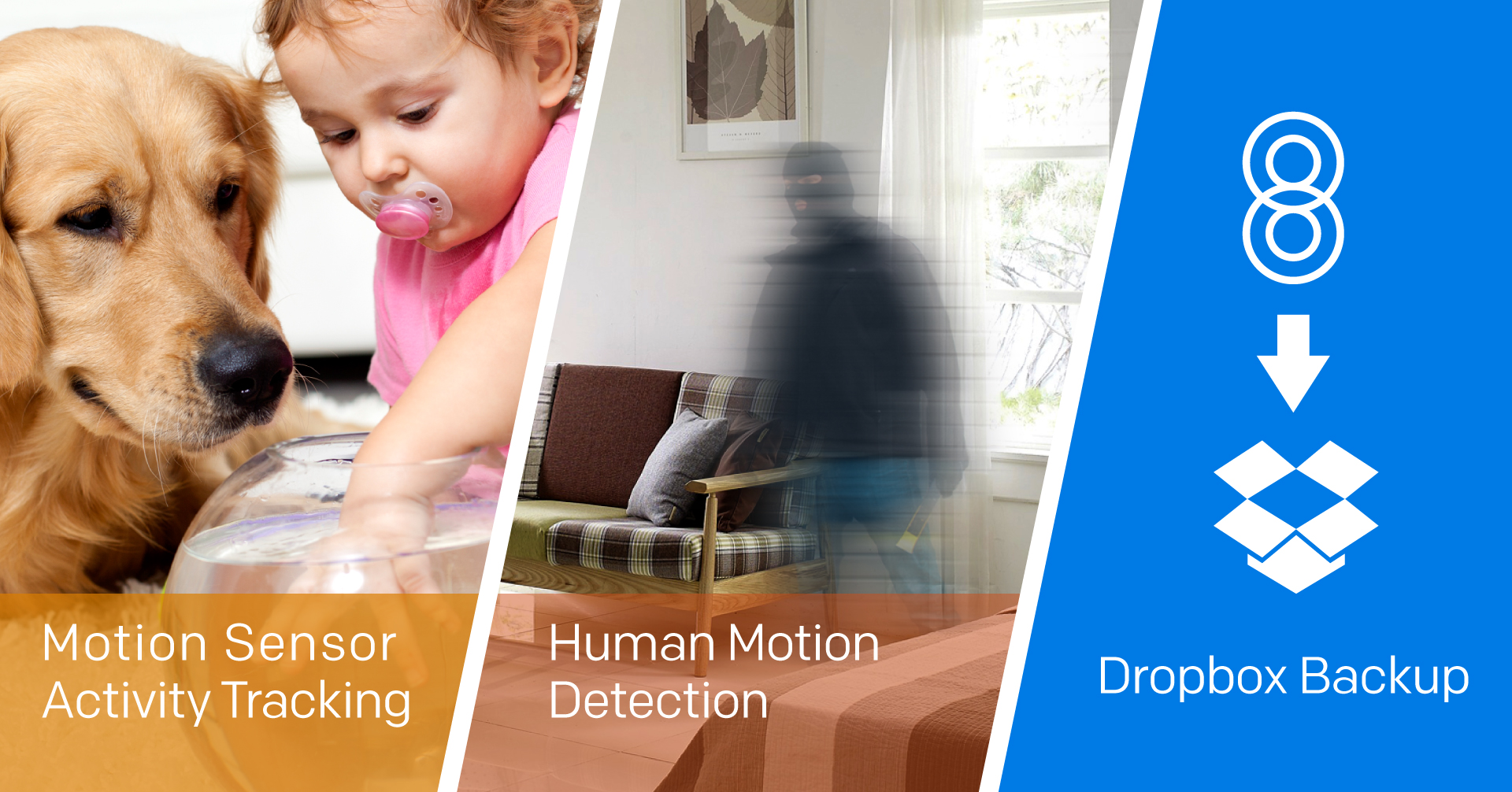 Update your Home8 App to v2.7.0 for multiple improvements and features. We'll highlight some of the features here, but for the best experience, visit and download our app from the Apple App Store, Google Play or on the Windows Phone Store.
Motion Sensor Activity Tracking
Motion detection is useful, and we made it even better by adding an activity tracking feature. The activity tracking not only applies to the Home8 Motion Sensor, but all the Home8 cameras with motion sensors as well. If motion is detected within any 15-minute interval, it will be shown as a dot on the activity tracking chart. There are many applications for this feature besides security. For instance, activity tracking can help you check if your pets or children stayed in a room – or got out.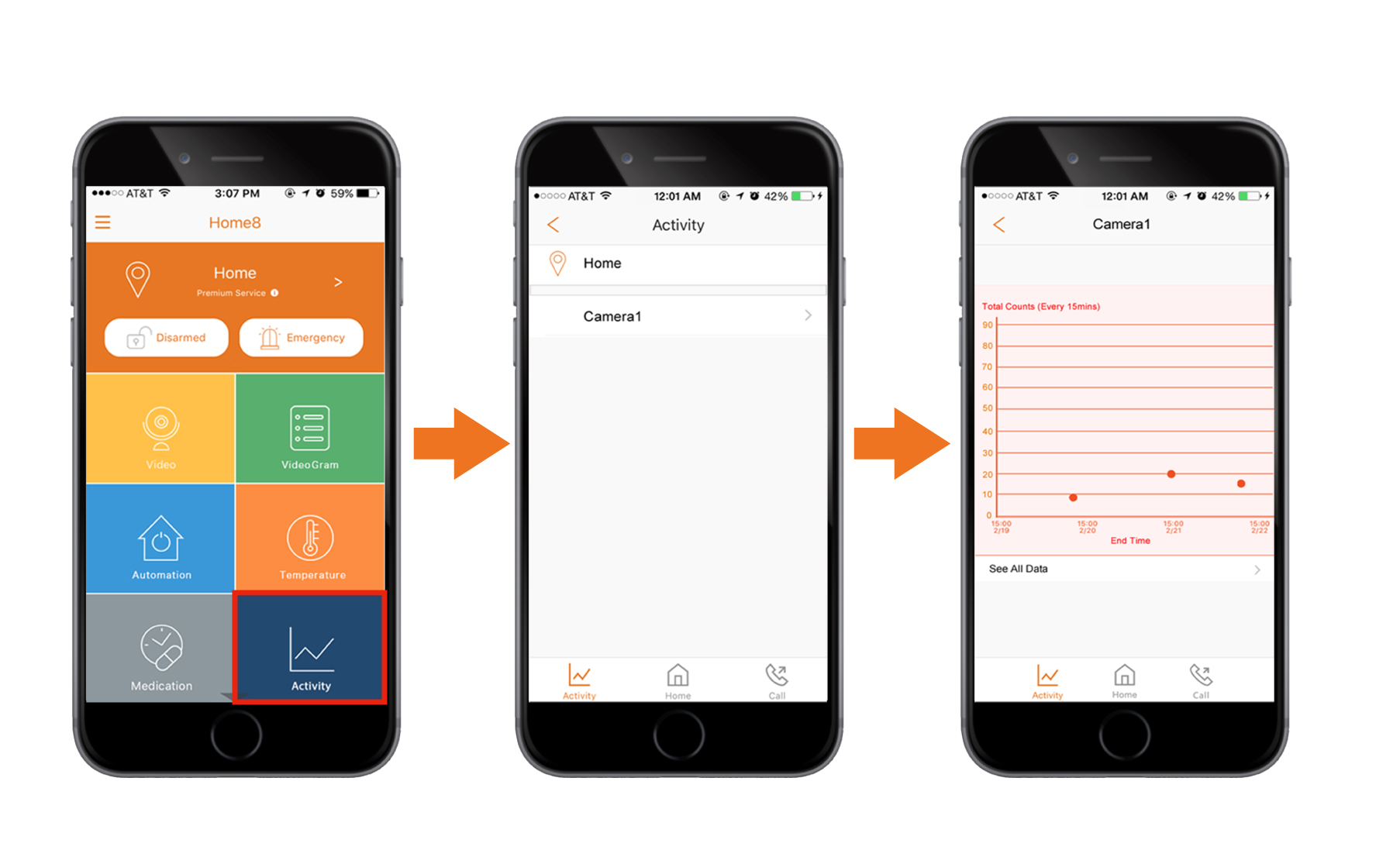 To see the activity tracking, tap on "Activity" in the home screen, then select the device for the activity you would like to track. There will be a chart with End Time on the x-axis and Total Counts on the y-axis. Total Counts represents the number of motion detections within a triggered period. Moreover, the chart will display activity over the last 3 days.
Human Motion Detection
A "Human Detection" feature is now available for the motion sensors on all cameras. This option will enable the camera to only trigger an emergency event once it detects a person. "Human Detection" will help decrease false alarms caused by pets or other irrelevant movements.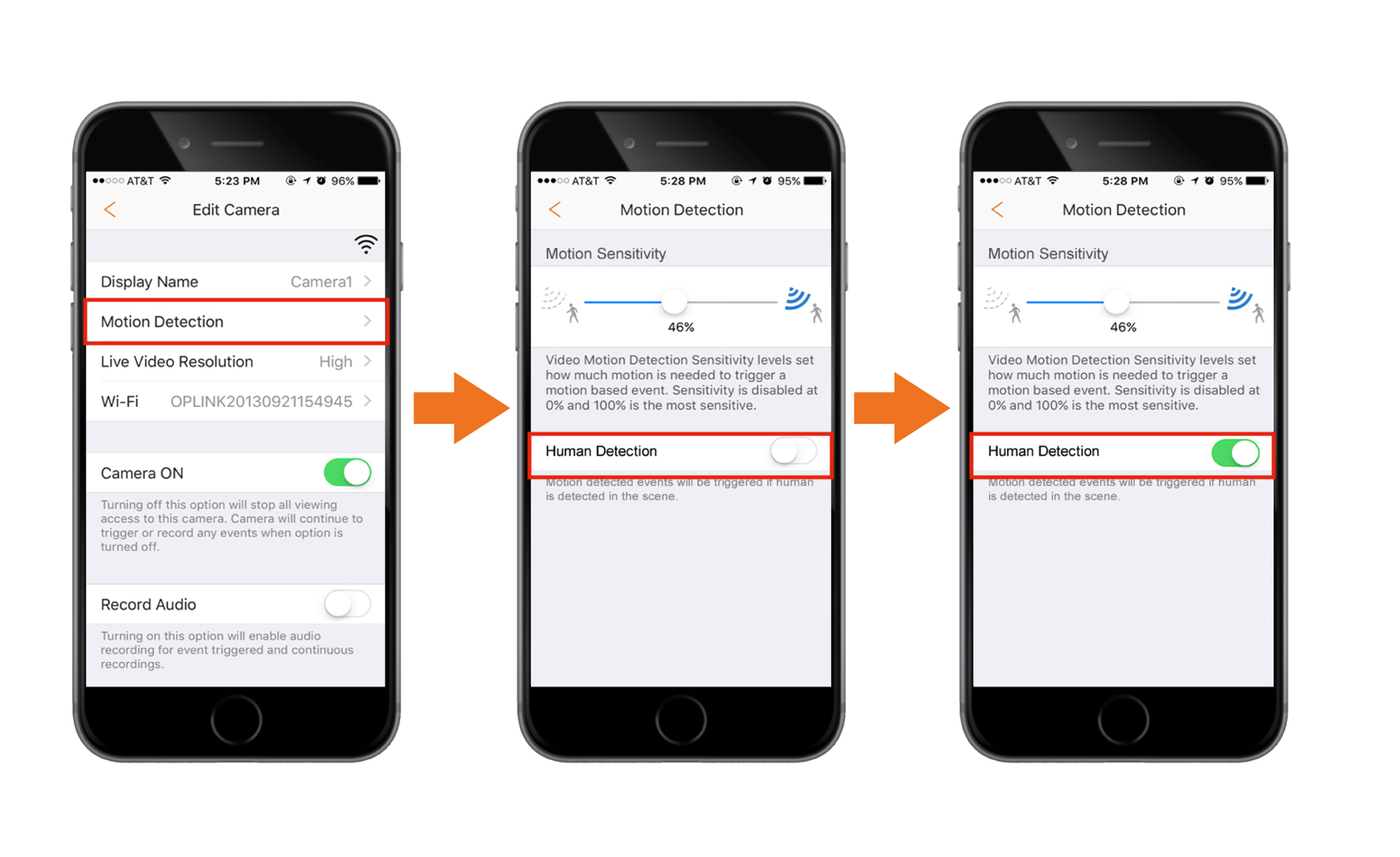 "Human Detection" is turned off by default. To turn it on, go to the Sidebar Menu, tap "Device Management", select a camera to edit, then tap "Motion Detection", and toggle "Human Detection" on. Please note that "Motion Sensitivity" must be set at more than 0% to enable "Human Detection."
Dropbox Backup
You now have the choice to either back up all recordings or event recordings to your Dropbox account (or no backup at all). It will be useful having your videos somewhere safe in case something unfortunate happens to your security shuttle. You can access your Dropbox account anywhere from your phone, tablet or personal computer.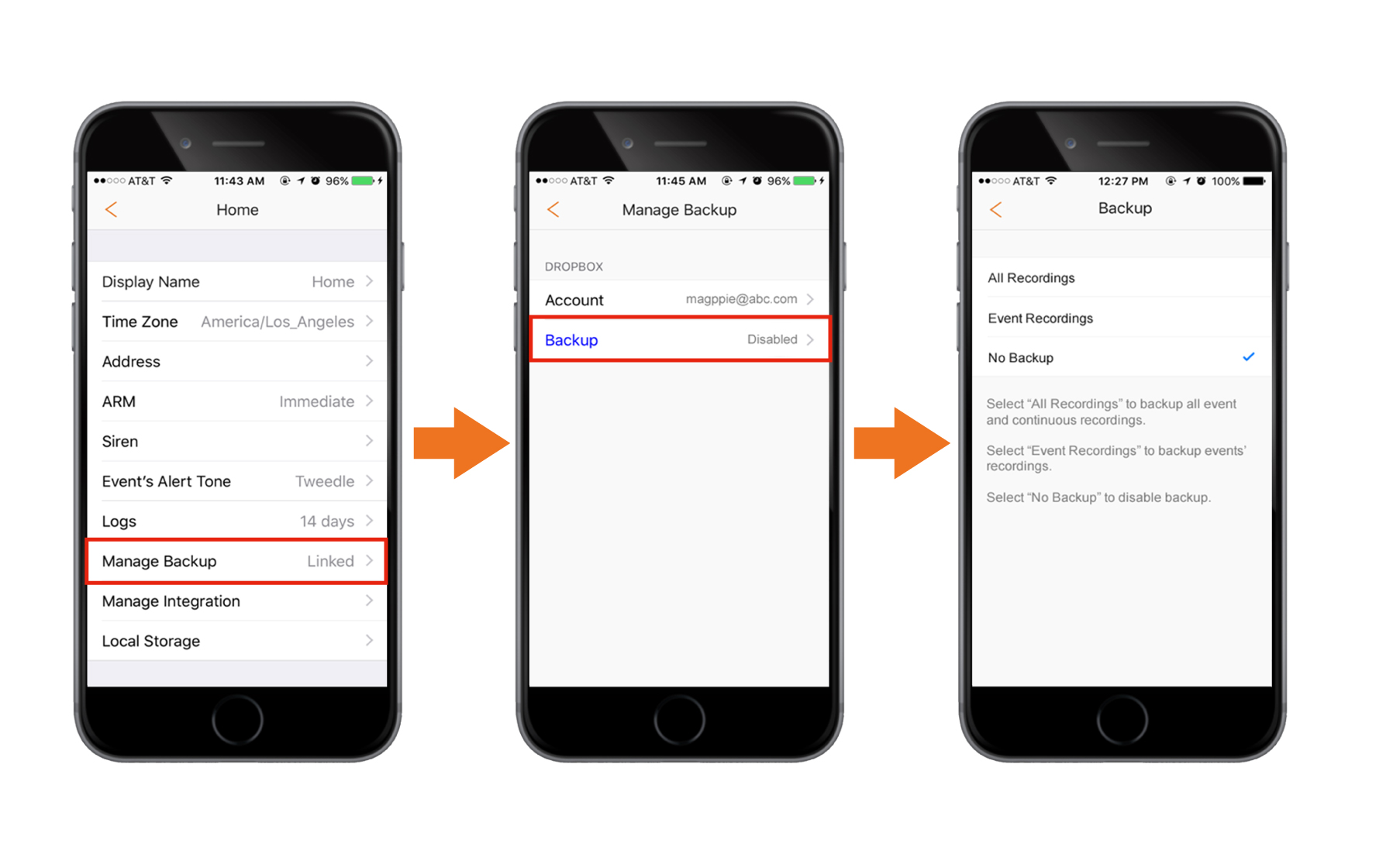 To get started you must first link your Dropbox account to your security shuttle. Go to the "Device Management" section in the Sidebar Menu, select your security shuttle, then tap "Manage Backup" and sign into your Dropbox account. Once linked, tap on "Backup" to select your desired backup type and you're ready to start saving to the cloud.
"Excited" doesn't even begin to describe how we feel about bringing this update to you. The Home8 community has been instrumental in providing feedback that led to the development of these new features. Every new improvement aims to provide you a better and more convenient experience so that you may protect what matters most to you. We appreciate your constant support and valuable feedback!