By The Home8 Team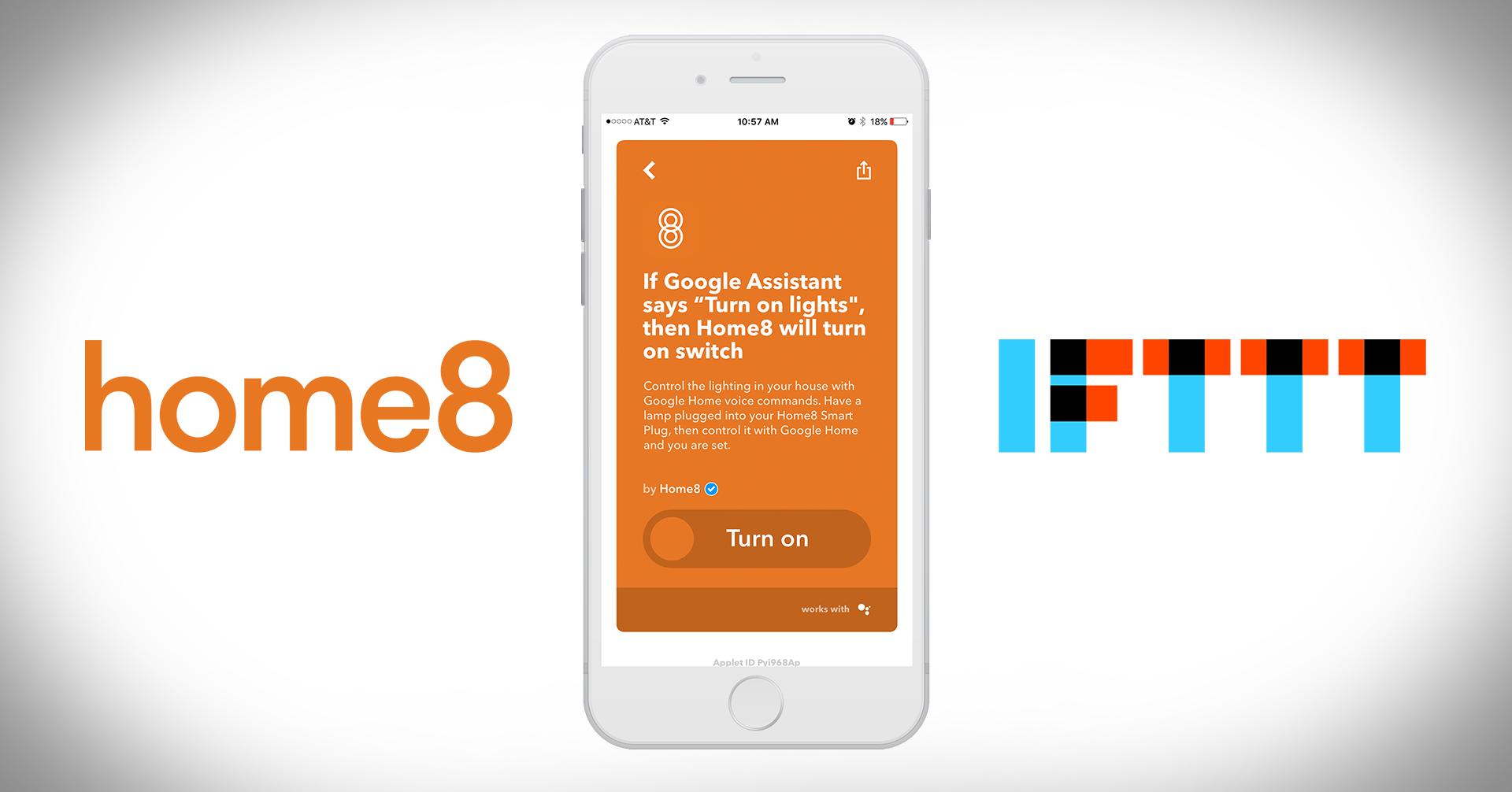 Home8's partnership with IFTTT, "If this, then that," can improve your home automated experience and make life easier. IFTTT links together different internet-connected devices and services, consisting of a trigger and an action, to automate tasks that would otherwise be repetitive or tedious. These trigger-action combinations are called "recipes," where an event in one device or service automatically triggers an action in another. For example, if you post a photo on Instagram, you can set up an IFTTT recipe to automatically save the photo to Dropbox. Get started by simply signing up on the IFTTT website, running through the tutorial, selecting your interested channels, and then you're finally ready to cook up IFTTT recipes. Applying IFTTT recipes to your Home8 system will make securing and automating your home more seamless and convenient.
Here are some of the best recipes you can use alongside your Home8 system: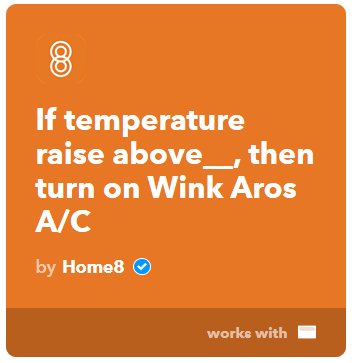 #1 – Have the A/C turn on when it gets too hot in your house, all without getting up from the couch.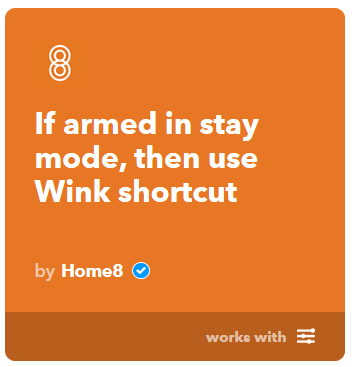 #2 – For multiple actions, the user must create a Wink shortcut on Wink, and then choose that shortcut. For example, the shortcut can be both the actions of locking doors and turning off lights. Therefore you may arm your Home8 security system in stay mode from your bed, and have the doors locked and lights turn off automatically. Have peace of mind in your sleep.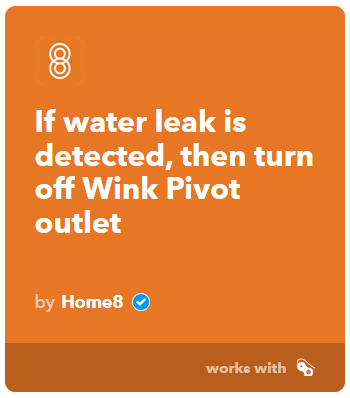 #3 – Avoid letting your Pivot Outlet short circuit during a water leak by turning off the outlet automatically.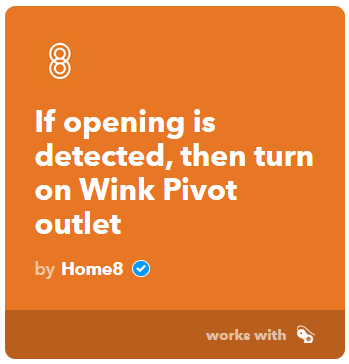 #4 – Turn on the lights when your Home8 door/window sensors are triggered to give the impression that someone is home, and you'll probably end up spooking the burglar as well.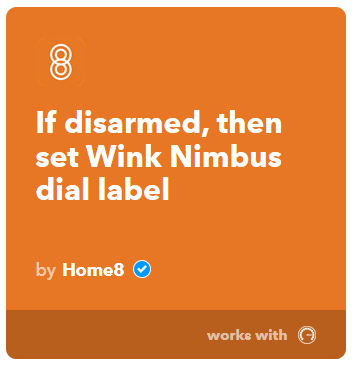 #5 – Have your Wink Nimbus set a customized gauge every time you disarm your Home8 security system. Get updates about your social media or emails when coming home!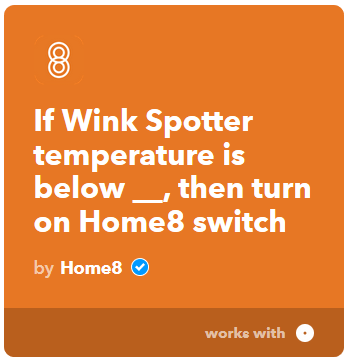 #6 – Automatically turn on the heater connected to your Home8 Smart Plug whenever it becomes too chilly in your house.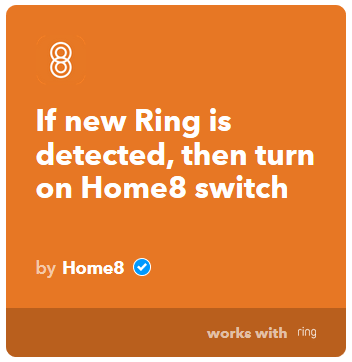 #7 – Connect a lamp to the Home8 Smart Plug and have it turn on whenever the Ring doorbell is rung. This will give the impression that your home is occupied.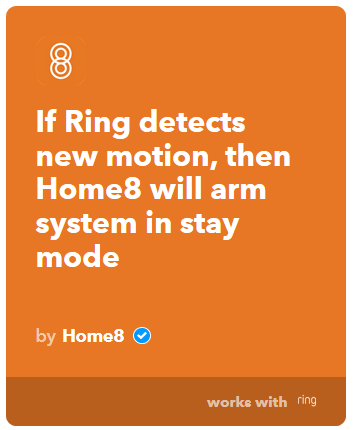 #8 – Pretty helpful recipe if you're at home. Have your Home8 security system arm in stay mode if your Ring doorbell detects any motion at the front door. Have the door/window sensors on without the hassle of the indoor motion sensors.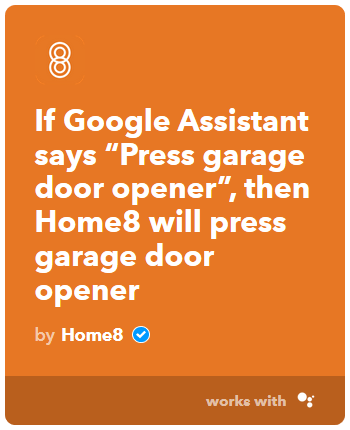 #9 – Use a voice command on your Google Home smart speaker to operate your Home8 Garage Door Opener. Open your garage door on the go!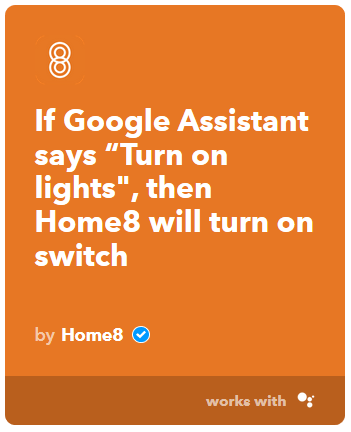 #10 – Control the lighting in your house with Google Home voice commands. Have a lamp plugged into your Home8 Smart Plug, then link it with Google Home and you're set.