By The Home8 Team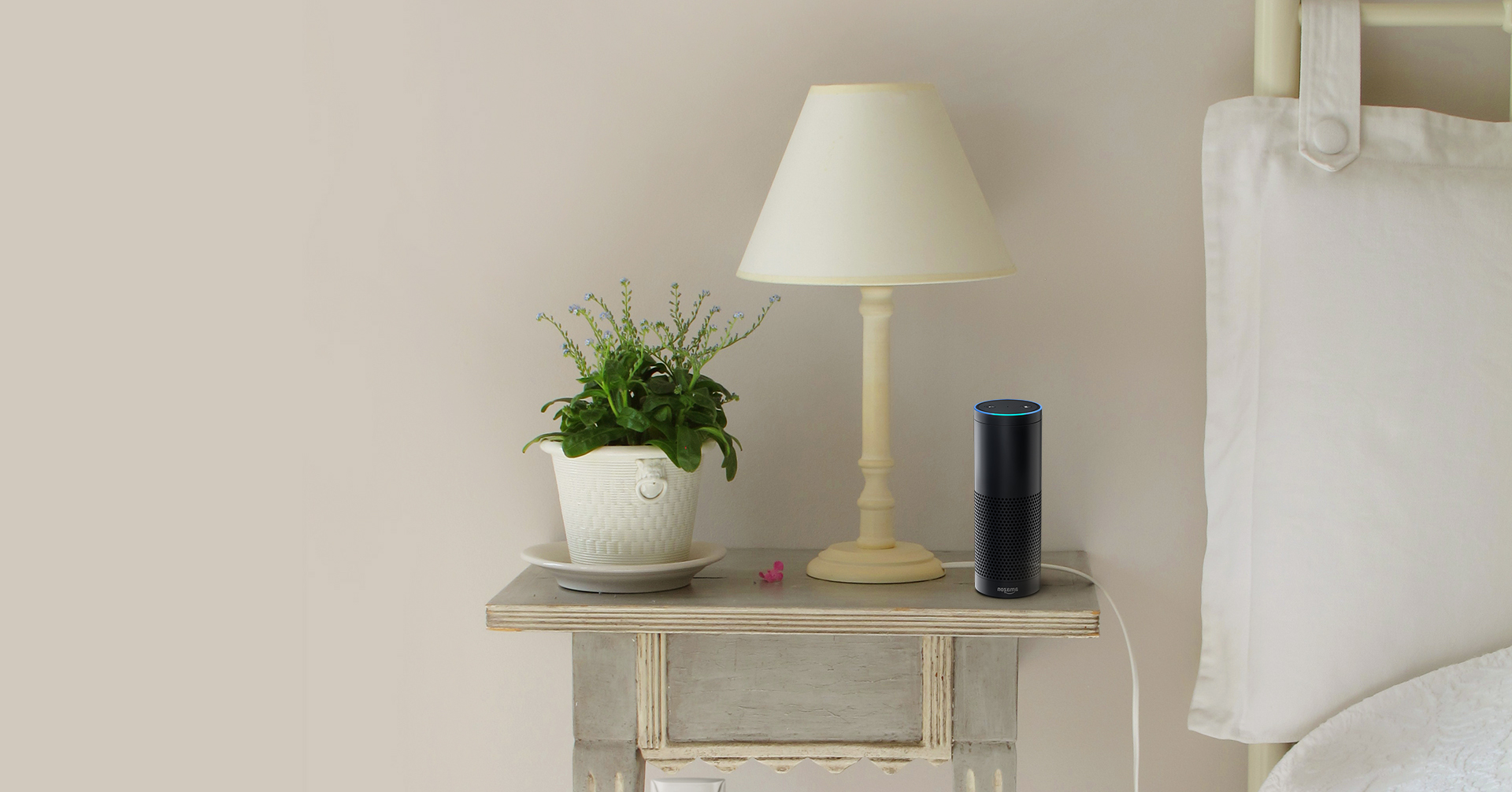 Wouldn't it be spectacular to control your Home8 video-verified alarm system with just the sound of your voice? We're happy to say that you can add Home8 to the list of brands that can integrate with Amazon Echo. The Home8 systems that integrate with Amazon's smart speaker include all the security alarm systems, all the garage door control systems, the smart plug and third-party door locks. Home automation just became even easier to use.
To get started, first link the Home8 Skill with Amazon Echo through the Amazon Alexa App. Once that's complete, open the Home8 App and select Amazon Echo in the sidebar menu. Every Home8 security shuttle and device you own needs to be assigned an "Echo Name." Devices of the same type cannot have the same name. The account owner needs to select an Echo Name for each supported device first before using voice commands on Alexa. The Amazon Echo page will list available security shuttles and their supported devices, which have been linked with Alexa. From here tap on ">" next to the shuttle's or device's name and be redirected to the name selection page. Select an "Echo name" for the shuttle/device and tap the top right corner checkmark to save. Voice commands will be similarly in this format: Alexa, tell Home8 turn on switch at "Echo name."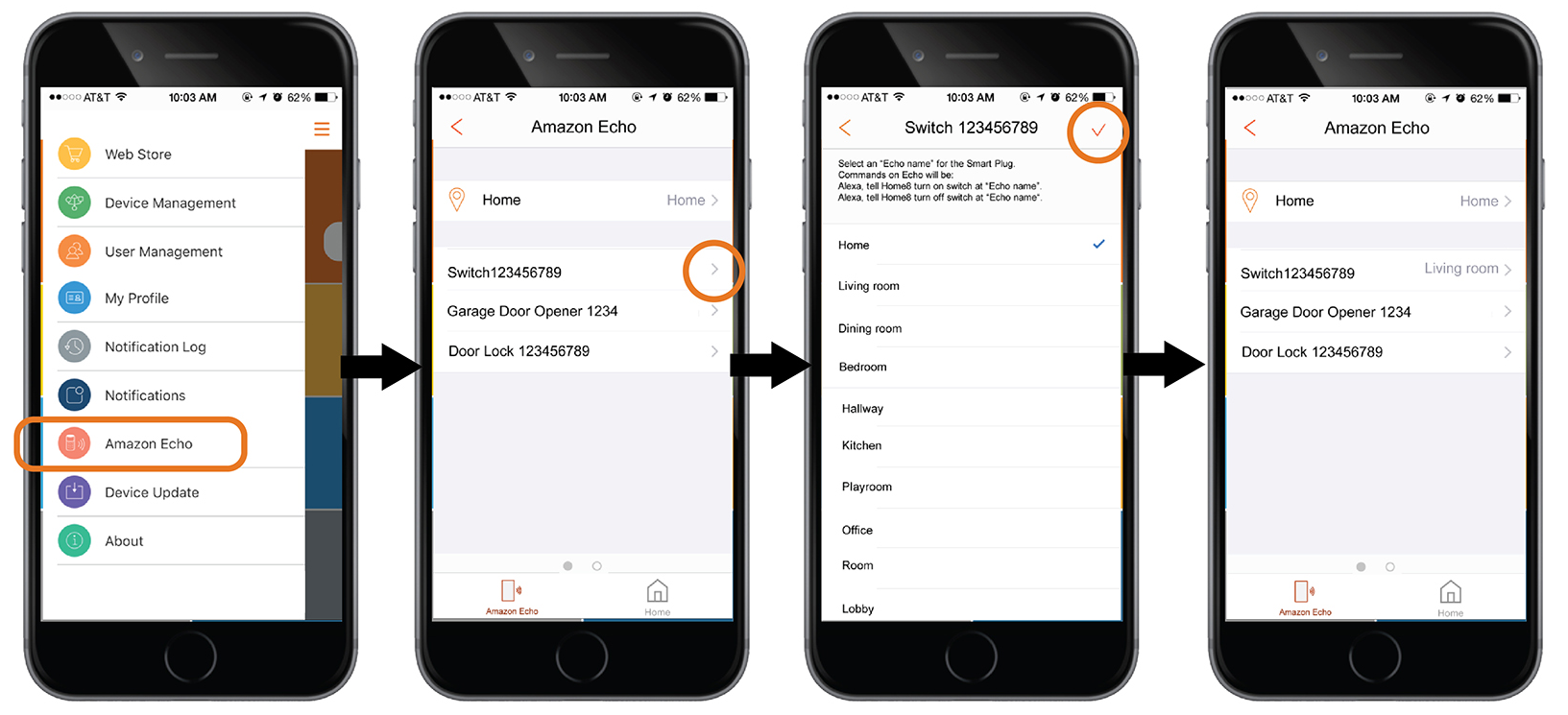 Using Amazon's voice-controlled personal assistant Alexa, you can arm or disarm your security system, operate your garage door, switch lights and home appliances on and off, or lock and unlock your doors. For instance, simply say "Alexa, tell Home8 turn on switch at living room," to turn on the light in the living room where your smart plug is located. Perfect in situations when the room is dark and the switch isn't visible, or when you're busy tending to other matters. Likewise, you can say "Alexa, tell Home8 press on garage door opener at House Garage," to open your garage door on the way to your car. Ideal for people who are constantly in a rush. Additionally you can say "Alexa, tell Home8 unlock the door at Home," to unlock doors for guests. A passcode must be spoken from you, as a security measure, before the door is unlocked. With far-field voice recognition, Alexa can hear you from across the room, even while music is playing. As you can tell, using Amazon Echo alongside your Home8 system will make everyday life simpler!
Voice commands enable a seamless and effortless home automation experience. Home8 integration with Amazon Echo will cut down the time and energy you'll use for tedious chores, so you can focus on more important tasks throughout the day. Take Home8's connected systems further with Amazon Echo's voice control, the ultimate way to save time and promote efficiency in the home.