Water Leak Sensors detect Water Leaks and Save you Money

There's no question that a high-quality security system like Home8 will help deter crime.  And with its video verification capabilities, along with one-touch-to-responder calling, your situation will generate a priority response for law enforcement, meaning you'll get the assistance you need – fast.
But that's only part of Home8's myriad functions, as our water leak sensors can be instrumental in detecting water leaks and preventing severe water damage.  While not a potential life-threatening situation like a fire or a home break-in, the impact of a water leak in your home cannot be overstated, as it can result in thousands of dollars in structural damage.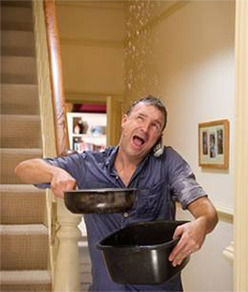 There are few surprises when you look at the list of the most common causes of water damage.  The five most common are:
Leaky roof
Burst pipe
Faulty window and door installations
Broken or leaking water lines
Leaky toilet
According to HomeAdvisor, based on an interview of 614 cost profiles, the average cost associated with water damage was $2,270, with a high of $6,000.  The cost of the clean-up varies based on several factors, but one of the most critical is the health risks associated with the source of the leak.  Moisture sources fall into three categories1:
Category 1 (Clean Water): sources can be remediated without employing special restoration products or protective equipment, as long as mold is not present.
Category 2 (Gray Water): sources contain some chemical or biological agents that can pose a health risk if they come in contact with a person. This usually includes discharge from appliances like washing machines.
Category 3 (Black Water): sources pose an extreme health risk and normally include active biological agents that can cause serious illness. Sewage and ground flooding are a common source of Category 3 threats.
Companies will charge more when dealing with Category 2 and 3 than Category 1 sources because additional cleaning with specialized chemicals will be required as well as protective equipment and gear.  The costs to remediate water damage varies by state and even county, but the average cost to dry a Category 1 event is $3.75 per square foot; Category 2 rises to $4.50 per square foot, while Category 3 skyrockets to $7.00.
The good news?  Homeowners insurance sometimes covers these costs, even if the homeowner does not have flood insurance.  The bad news?  Sometimes it doesn't.  Obviously, you will want to check your policy to determine exactly what kind of coverage you have in the event of a water issue.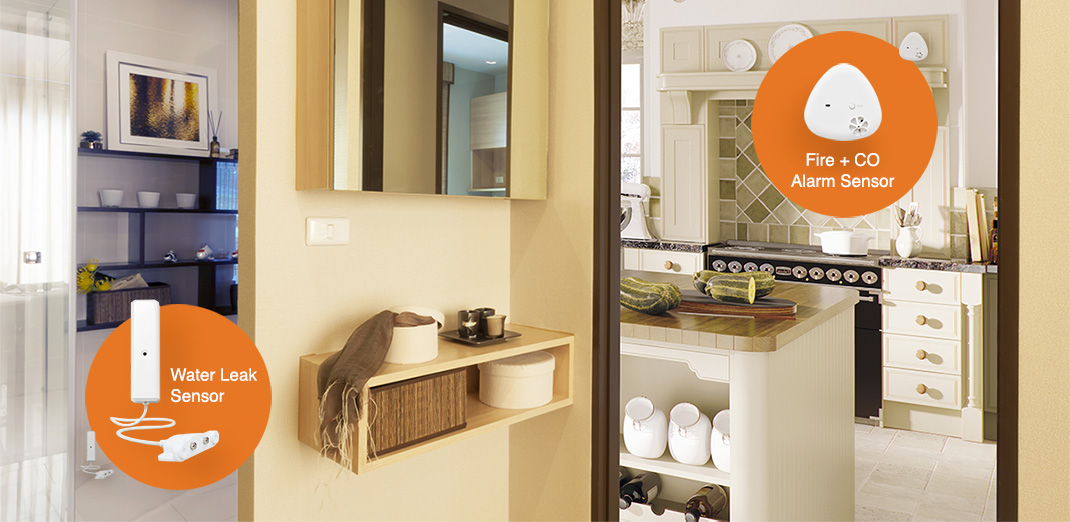 Of course, this headache – as well as the costs associated with it – can be significantly mitigated with the purchase of a Home8 Safety Ultra-Secure Starter Kit, which includes a Water Leak Sensor.  The Water Leak Sensor can be positioned near water heaters, sump pumps or anywhere water leaks may occur.  It's ideal for use in hard-to-see areas (under sinks, behind dishwashers, washing machines and refrigerators)
In the event of a leak, the sensor will trigger an alarm; you and your authorized users will get a push notification informing you of the problem.  If you have an automated water shut-off valve, you can turn off the water via your smartphone or other web-enabled device.  If you don't, the next-best action is to get home as fast as you can to shut the water off, or ask a neighbor to help out.  Although the first scenario is optimal, in either case you should be able to substantially minimize the damage – and the lost dollars – that can result.
Most of us enjoying the serenity and beauty of lounging by a nice lake.  We just don't want that lake in our basement.