Fire Safety for Video-Verified Fire CO Alarm

Most people are aware of the increased risks of burglaries during Thanksgiving.  It doesn't take a master of deduction to figure out why: in 2015, the number of people who traveled more than 50 miles for Thanksgiving in 2015, according to the American Automobile Association (AAA), was 46.9 million.  That's a lot of empty houses, and burglars know it.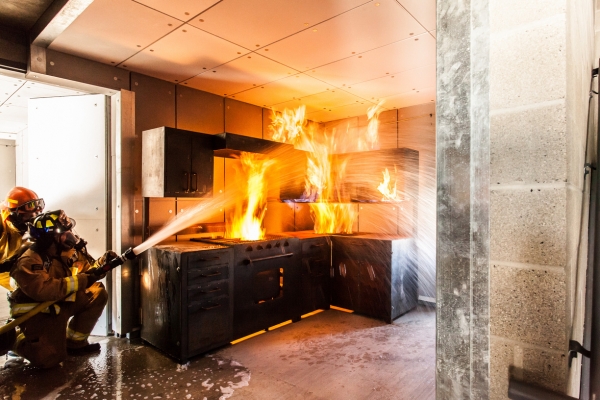 What many people don't realize is that Thanksgiving is also one of the most dangerous days for fire events, especially from cooking.  According to the United States Consumer Product Safety Commission (CPSC), the threat of fires in the kitchen triples on Thanksgiving Day.  In fact, the National Fire Protection Association (NFPA) noted that in 2013, Thanksgiving Day was the leading date for home cooking fires with 1,550, 230% above the average number of fires per day.  And home fires occurring on Turkey Day cause more property damage and claim more lives than any other day of the year. 
There are a number of obvious factors that contribute to these sobering statistics.  To begin with, more people are cooking at home on Thanksgiving than any day expect Christmas, so the chances of a fire are greatly increased.  Alcohol is a significant part of the equation, as it can make cooks more careless and less aware of their surroundings.  And the presence of out-of-town guests staying at your house, along with the excitement and revelry that tends to go with it, disrupts people's sleep patterns, contributing to their inattention.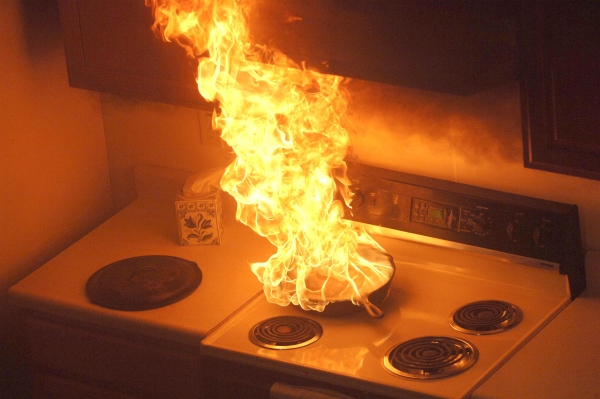 Still, the primary contributing factor in cooking fires and fire deaths was unattended cooking.  Turning on all the burners on your stove, then leaving them room to check out the score of the football game, is an ill-conceived idea – especially with all the grease building up on the stove top.  Plus, once a fire begins, it can double every five to 10 seconds, meaning that an entire room can be consumed in under a minute.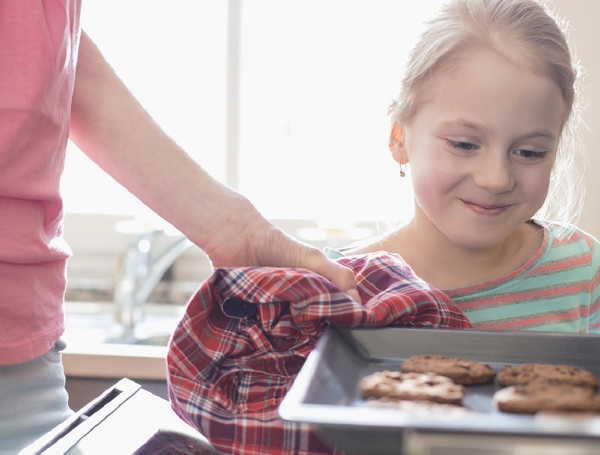 There are a number of precautions you can take to reduce the incidence of kitchen fires on Thanksgiving – and to help put them out should they occur:
Always have at least one person in the kitchen while food is cooking – even if only one burner is on.

Keep fire extinguishers in the kitchen area and periodically test them.

If you're doing the cooking, try to keep your alcohol consumption to a minimum until all of the heat sources have been extinguished.

Deep frying a turkey? Great idea – just do it outside, never in an enclosed area.

Avoid wearing loose fitting clothing while cooking.
Perhaps the most critical component of a sound, Thanksgiving fire-prevention plan is the presence of high-quality smoke alarms to alert everyone in the house in the event of a problem.  But if you want to really augment your fire safety plan, consider the Home8 Fire + CO Alarm Sensor, available in our Safety Ultra-Secure Starter Kit. 
This advanced detector captures the audible alarm from your existing devices and sends you and your family members a video notification via your smartphones whenever and wherever you may be.  So if you're all far away from the kitchen and can't hear the smoke alarm – maybe playing touch football on the front lawn – the sensor will ensure that you are notified.  Or maybe you're out running an errand before everyone arrives at your house for dinner and a fire breaks out.  You can get home quickly or alert a neighbor to help. 
Our Fire + CO Alarm Sensor also detects extreme temperatures and/or rapidly increasing temperatures to give you and your family members an early warning of potential disaster.

There are some common-sense things you can do to minimize fire hazards during the Thanksgiving holiday; smoke alarms are an integral part of that.  And a Home8 Fire + CO Alarm Sensor can make your smoke alarms even more effective.  Think of it as putting your smoke alarms on steroids.